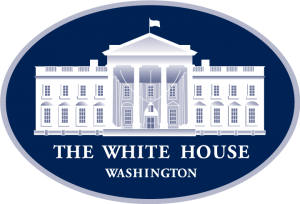 I can't believe that four years after making this film, The Evolution of Dad will be playing at the White House for a Working Dads Summit! On June 9th I will be at the White House, along with two fatherhood experts who were in the film: Dr. Kyle Pruett and Dr. Scott Coltrane. A three minute clip from the film will start the event.
Here's the official press release:
THE WHITE HOUSE
Office of the Press Secretary
FOR IMMEDIATE RELEASE
June 3, 2014
Monday, June 9: White House Officials to Host Business Leaders, Researchers, Athletes and Dads for Event on Working Fathers
WASHINGTON, DC – On Monday, June 9, in the lead up to the White House Summit on Working Families, White House officials will host a day of discussion – the first of its kind at the White House – in the South Court Auditorium on the state of working dads today and how businesses have created win-win cultures to enable their working dads to be more involved parents and better employees.
A number of leading experts, working dads, business leaders and Administration officials will share their insights as they explore the breadth of roles dads play today at home, the new challenges dads experience balancing career and family, and how both businesses and working families benefit from progressive workplace policies like paid parental leave and extensive workplace flexibility options.
Chief of Staff Denis McDonough, Transportation Secretary Anthony Foxx and Chairman of the Council of Economic Advisers Jason Furman are among the Administration officials who will take part in the event. New York Mets second baseman Daniel Murphy will discuss why he decided to take paternity leave on opening day earlier this year to be with his wife for the birth of their first child and the support he received from his team and Major League Baseball. Businesses and officials will also discuss the business case for generous workplace flexibility and paid parental leave—how these benefits can boost profitability and reduce costs.
The event, along with others across the country, will inform the June 23 White House Summit on Working Families by engaging groups and individuals to identify initiatives that benefit America's working families, American businesses, and the American economy. In order to stay competitive, companies need to attract and retain the best talent, and policies that support working families are crucial to these goals.
WHEN: Monday, June 9 at 9:00 AM ET
WHERE: South Court Auditorium, Eisenhower Executive Office Building
MEDIA REGISTRATION: This event is OPEN PRESS. Media wishing to cover this event must RSVP. Press holding White House hard passes must send their name, media outlet, and email, to media_affairs@who.eop.gov by Friday, June 6, at 2:00 PM ET, with the subject line "Working Dads." Press not holding White House hard passes must include their full legal name, date of birth, Social Security number, gender, country of citizenship, and current city and state of residence. All press will enter the White House at the Northwest Gate.